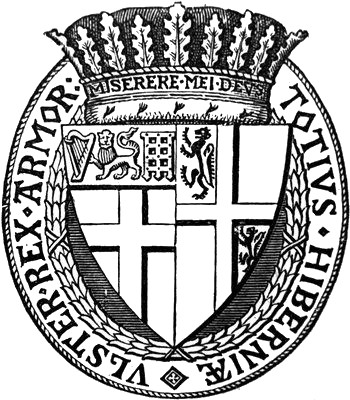 Copyright © Burke's Peerage
Copyright © Burke's Peerage
CHAIRMAN

William Bortrick
William Bortrick became fascinated with genealogy as a child while listening to anecdotes and reminiscences of his father. Early on he was encouraged by Harry, 23rd Lord Borthwick and Dr Otto von Habsburg. Later he studied history at the University of Oxford and the University of Cambridge, where he served as a member of the governing Council. In the ensuing years he has developed a knowledge of the genealogy of historical families worldwide. He sees Burke's Peerage Foundation as a way to encourage all, but especially young people, to take a greater interest in genealogy and heritage.
HISTORY
Burke's Peerage has provided authoritative genealogical records of historical families for 193 years. Its records were originally compiled by members of the Burke family and added to by others to build a unique collection of books of genealogical and heraldic interest. Burke's Peerage will continue to develop its unique position and plans to update its collection of records and publish further editions both online and in print. The owners are sensitive to the history associated with Burke's Peerage and will endeavour to honour its reputation and the Burke family who established what has become a world famous institution. Burke's Peerage continues to make frequent appearances in modern culture, with examples including popular television series as diverse as Downton Abbey, devised by Julian Alexander Kitchener-Fellowes, Baron Fellowes of West Stafford, DL (1949–); also: Magnum PI, Agatha Christie's Poirot and Ian Fleming's James Bond.
Burke's Peerage was established in London in 1826 by John Burke (1786–1848), who pioneered the narrative style which has become the trademark of Burke's Peerage publications and a recognised model for written genealogies worldwide. He was also the progenitor of a dynasty of genealogists and heralds. His son Sir John Bernard Burke (1814–92) was Ulster King of Arms (1853–92) and his grandson, Sir Henry Farnham Burke (1859–1930), was Garter Principal King of Arms (1919–30). After his death, ownership passed through a variety of people, including Burke's Peerage to Sir Henry Mallaby-Deeley, 1st Baronet (1863–1937) and Burke's Landed Gentry to Arthur Maundy Gregory (1877–1941). The titles and copyright were all reunited by Shaw's Reference Series, later incorporated in Mercury House Publications, which sold those in 1973 to the Holdway Group. The new board of directors included Jeremy Norman (Chairman 1974–83), Thomas Patrick John Anson, 5th Earl of Lichfield (1939–2005) and John Philip Brook Brooke-Little, CVO, KStJ, FSA (1927–2006), Clarenceux King of Arms 1995–97, Norroy and Ulster King of Arms 1980–95. Entirely new volumes on royal families, country houses of the British Isles and Irish genealogy were published under the Burke's Peerage name.
In 1984, Burke's Peerage decided to separate and sell the copyright: Burke's Peerage was acquired by Frederik Jan Gustav Floris, Baron van Pallandt (1934–94) whilst Burke's Landed Gentry and other titles were sold elsewhere. Burke's Peerage was then bought by Joseph Goldberg, who reprinted the immediate previous edition. In 1989, ownership was acquired by Brian Morris, who published the 106th edition in 1999, which comprised an updating and revision of the 105th edition (1970). The company, which owned the Burke's name, Burke's Landed Gentry and other titles, formed in 1984, had The Lady Elizabeth Anson (1941–), Sir Merlin Sereld Victor Gilbert Hay, 24th Earl of Erroll, Hereditary Lord High Constable of Scotland, Chief of Clan Hay (1948–) and Sir Rupert Iain Kay Moncreiffe of that Ilk, 11th Baronet, CVO, QC (1919–85) as directors. Burke's Peerage Partnership was formed out of receivership in 1987 by those associated with the former company, including Harold Brooks-Baker (1933–2005) who was publishing director from 1984 until his death in 2005. In the 1990s, they briefly licensed the use of the Burke's name to Halbert's, an American publishing company which sold books under the name The World Book of Surnames, which otherwise had no connection with Burke's Peerage.
In 2000, the Wills family licensed the right to publish Burke's Landed Gentry. After a gap of over 30 years, in 2001, a revised 19th edition of Burke's Landed Gentry was published. In 2002 they bought the rights to Burke's Peerage from Morris Genealogical Books, reuniting both titles under one publisher, Burke's Peerage and Gentry (UK) Limited, for the first time in several years. They produced a fully updated Burke's Peerage and Baronetage 107th edition which was published in 2003. In 2013 they sold the reunited Burke's Peerage, with all its rights, assets, titles, copyright and trademarks to a newly formed company, Burke's Peerage Limited, since 2017 owned by William Bortrick.
EDITORS
Burke's Peerage editors include John Burke (1786–1848), Sir John Bernard Burke, CB (1814–92), Ashworth Peter Burke (1864–1919), Sir Henry Farnham Burke (1859–1930) of Burke's Peerage; Arthur Charles Fox-Davies (1871–1928) of Burke's Landed Gentry of Ireland 1912 and Burke's Landed Gentry 1914; A. Winton Thorpe of Burke's Peerage and Burke's Landed Gentry 1921; Alfred Trego Butler, MVO, MC, FSA (1880–1946), Windsor Herald of Arms in Ordinary 1931–46 of Burke's Peerage 1923–34 and Burke's Landed Gentry 1925; Miss E. M. Swinhoe of Burke's Peerage 1927–37; Mr J. Smallshaw 1938–40 of Burke's Peerage (although his name is not mentioned in those editions); Charles Harry Clinton Pirie-Gordon of Buthlaw (1883–1969) of Burke's Landed Gentry 1930–36; John Seymour de Spon, Baron de Spon (1913–98) of Burke's Peerage 1941–46; Leslie Gilbert Pine (1907–87) of Burke's Peerage 1946–60; Kenneth Peter Townend (1921–2001) of Burke's Peerage 1960–71; Hugh Montgomery-Massingberd (1946–2007) was Assistant Editor 1968–71, Editor 1971 and Editorial Director 1972–83; and Charles Gordon Mosley (1948–2013) of Burke's Peerage 1989–2004.